This article applies to the following products:
Messageware AttachView 2019, 2016, 2013

Messageware NavGuard 2019, 2016, 2013

Messageware TimeGuard 2019, 2016, 2013

Messageware PlusPack 2016, 2013
---
SYMPTOM
When performing an upgrade of a program from the Messageware OWA Server Suite family using the MasterINstaller.exe, an unexpected error may occur during the uninstall and/or install phase that can leave the software in an unsuitable state.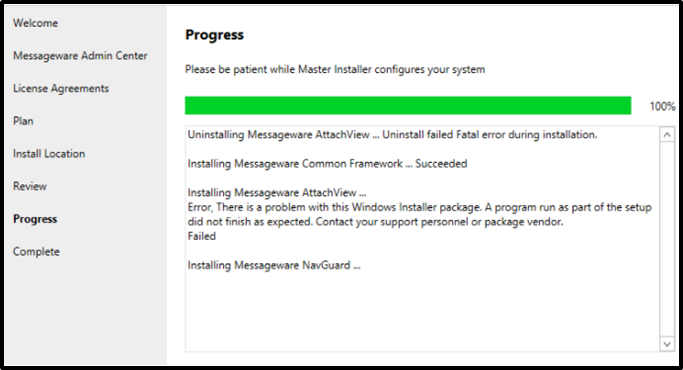 ---
SOLUTION
There are two solutions available:
A server reboot can release a hung process and may place the server in a clean state where the Master installer may continue with the installation task

A manual removal of the software will need to be performed. The software dependencies and registry entries will need to be removed/renamed on the affected Exchange server. This will allow the Master Installer program to re-install the affected software.
(Note: Upon completing the software installation, the World Wide Web Publishing Service restart is required)
Component Services
This section applies to Messageware AttachView's COM+ conversion engines.
Launch Component Services

Navigate Computers -> My Computers -> COM+ Applications

Right-click on each of the AttachView conversion engines and select Delete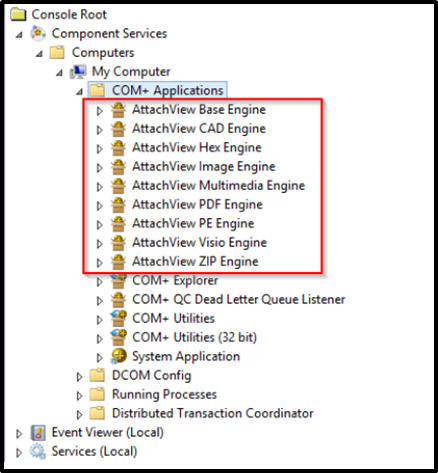 Messageware Folder Location
Move the appropriate Messageware folder of the application to a temp location.
\Program Files\Messageware\AttachView
Registry Editor
The following Registry Keys will be renamed or deleted as indicated.
Computer\HKEY_LOCAL_MACHINE\Software\Classes\Installer\Products ⇒

Search for Messageware AttachView and rename/append the installation package with _OLD for later retrieval if needed.
(Note: The installation package key may differ between installations.)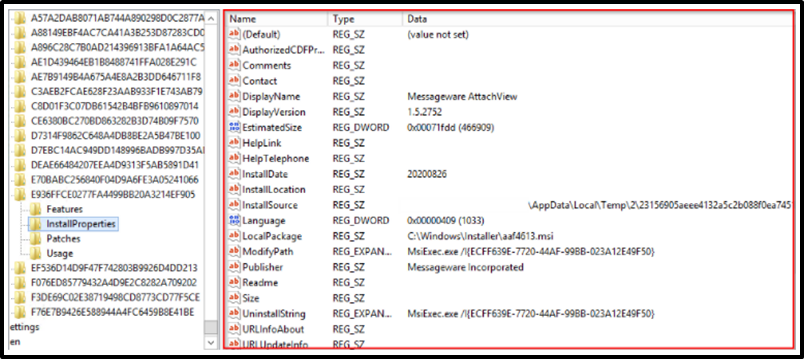 Navigate to:
Computer\HKEY_LOCAL_MACHINE\SOFTWARE\Messageware ⇒

Delete the key AttachViewCAS

Computer\HKEY_LOCAL_MACHINE\SOFTWARE\Messageware\Components ⇒

Delete the key AttachView

Run MasterInstaller.exe
Verify there are no open applications that can potentially impede with the installation process such as Windows Event Viewer or Component Services.
Run the MasterInstall.exe with an elevated Administrator account ⇒ The program should perform an installation of AttachView without interruptions

Once this installation has been completed, close the Master Installer.
(Note: The World Wide Web Publishing Service MUST BE RESTARTED to load the Messageware software and its dependencies to memory.)