This article applies to the following products:
Messageware ActiveSend for Office 365

Messageware ActiveSend 2019

Messageware ActiveSend 2016

Messageware ActiveSend 2013
---
SUMMARY
There are two ways to upgrade the evaluation license to production in Messageware ActiveSend. Please refer the steps below.
---
Enter the OWA Desktop license key when prompted
ActiveSend will periodically connect online to perform a license check and evaluate the time remaining on the license. Upon nearing or having reached license expiration, a notification will be displayed.
To update the license just enter a valid production license and click OK.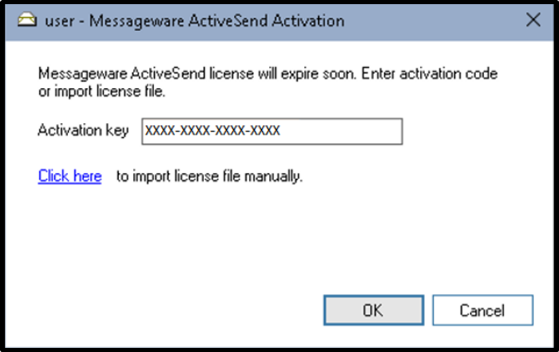 Figure 1 - Messageware ActiveSend license will expire soon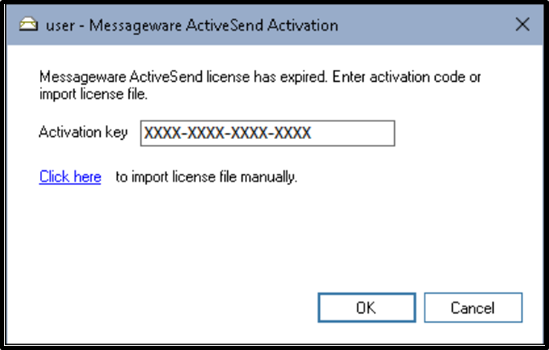 Figure 2 - Messageware ActiveSend license has expired
---
Manual License Import
Manual license import is typically performed in labs where the environment cannot connect online.
To update the license in this case, contact Messageware Technical Support and obtain a license file (lic file).
To update the license click the link (Click Here) and enter the license provided by Messageware Technical Support and click import.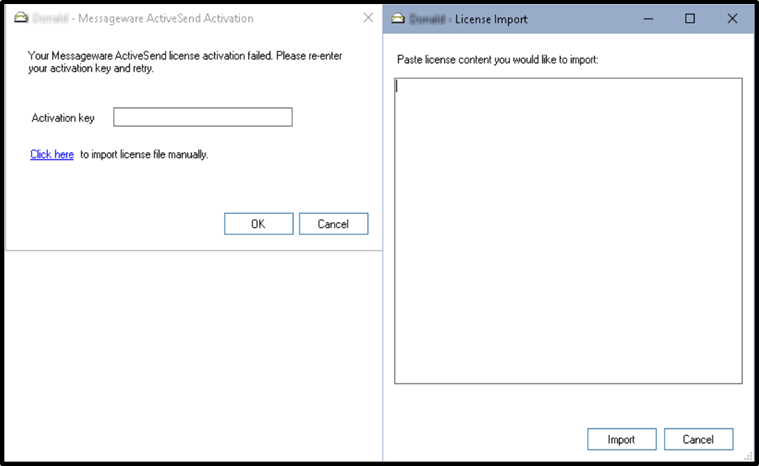 Figure 3 - License import
Deploying License using ActiveSend deployment file (as.dep)
Administrators can provide the Messageware ActiveSend license to all ActiveSend users by creating a deployment file (dep file), and deploy the file to all ActiveSend client computers in the enterprise.
Please contact Messageware Technical Support for assistance with the deployment suport@messageware.com
For additional information on ActiveSend deployment refer to the links below.
---
ActiveSend Deployment
http://w3.messageware.com/download/support/Updates/Messageware_Deployment_Tools
/ActiveSend/ActiveSend_Deployment.zip
http://w3.messageware.com/download/support/Updates/Messageware_Deployment_Tools/ActiveSend