This article applies to the following products:
Messageware EPG 2019

Messageware EPG 2016

Messageware EPG 2013
---
SCENARIO
Administrators want to block access of EPG Web Management from external connections
---
SOLUTION
Navigate to the server where the EPG-Web Management is installed.

Open Server Manager and click manage > Add Roles and Features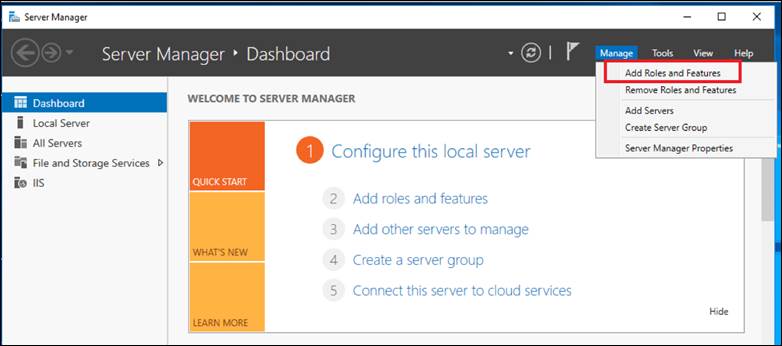 On the Server Roles > Web Server IIS > Security > IP and Domain Restrictions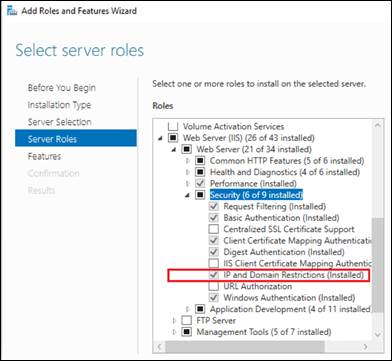 Add IP and Domain Restrictions roles > click next on all the following screens till it installs.

After Installation > Navigate to IIS > Default Website > EPG Admin, EPG Tarpit, and EPG Reports

Under each of the EPG Sections open IP Addresses and Domain Restrictions

Click on Edit Feature Settings

Under the Access for unspecified clients dropdown > Select Deny

Under the Deny Action Type dropdown > Select Abort

Click OK

After that, click on the Allow Entry

Add the IP address range that will be allowed to connect to the EPG Web Administrator Console

Click OK
Common internal IP ranges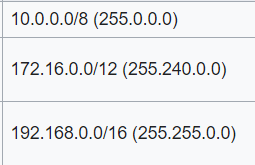 Repeat the steps until all EPG Web Management vdirs (epg-admin, epg-reports, epg-tarpit) have been configured with IP Restrictions.

Confirm that internal access from the allowed IP range(s) is permitted, and external access is blocked.